---
The Gifts of the Holy Ghost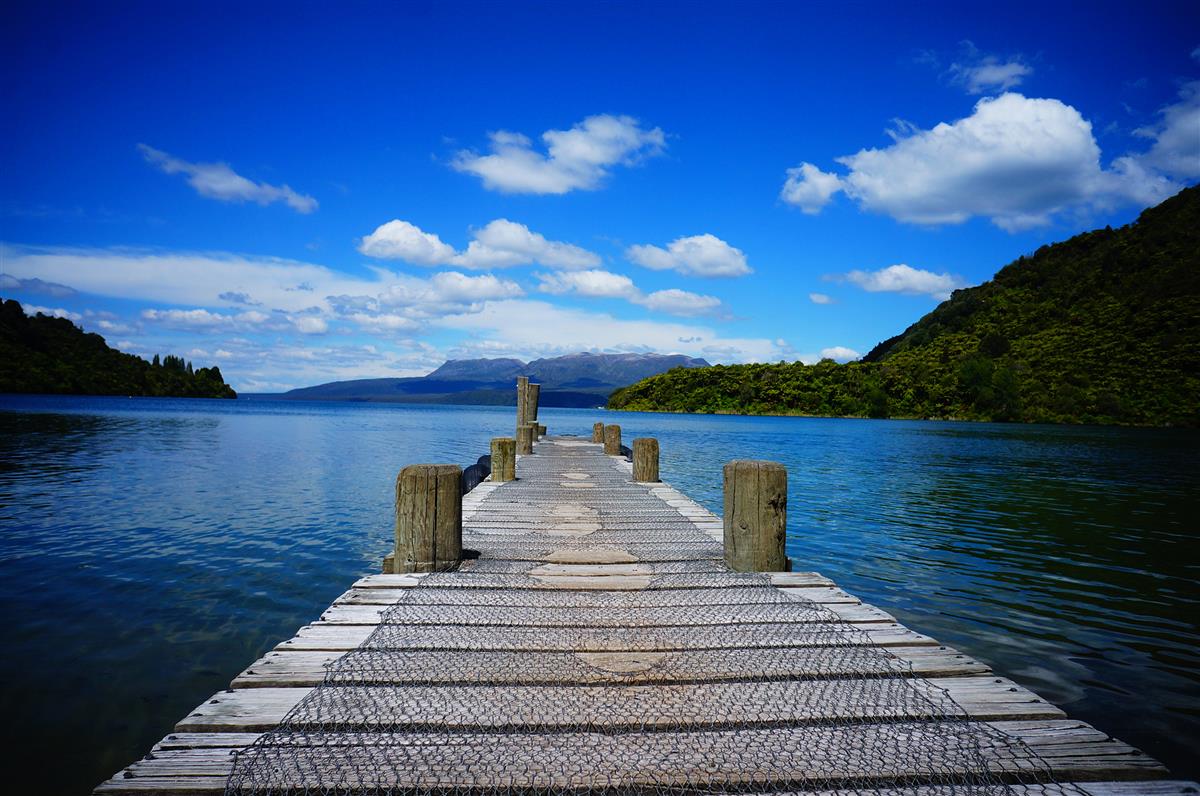 Rom 12:3-8; I Cor 12:1-30; 14:12; Ep 4:7-8, 11-12; I Pe 4:9-11
The Distribution of the Gifts:
Each Has Different Gifts
1Co 12:4, Now there are diversities of gifts, but the same Spirit.
I Co 12:14 For the body is not one member, but many.
Ro 12:6, Having then gifts differing according to the grace that is given to us
Every Christian Has Some Gifts
I Co 12:7, 11, But the manifestation of the Spirit is given to every man to profit withal.
God Decides Who Gets What Gifts
I Co 12:11, as he will.
I Co 12:18, as it hath pleased him.
I Co 12:15-17, Don't be jealous of other's gifts (rejoice in the ones given you)
I Co 12:28, God hath set
Ro 9:20, Don't complain about the gifts God gave you
I Co 4:7, Don't boast about the gifts you have
Each Member of the Body Is Equally Important
I Co 12:22-24, necessary
The Purpose of the Gifts:
They Are To Be Used: Mt 25:14-30, parable of the talents; (I Pe 4:10)
They Are For the Local Church
Unity (I Co 12:4-11, "same Spirit")
I Co 12:20, But now are they many members, yet but one body.
I Co 12:21, I have no need of thee
I Co 12:24, tempered the body
I Co 12:25, That there should be no schism
I Co 12:26, And whether one member suffer, all the members suffer with it; or one member be honoured, all the members rejoice with it.
Php 2:2, Fulfil ye my joy, that ye be likeminded, having the same love, being of one accord, of one mind.
Care
I Co 12:25 That there should be no schism in the body; but that the members should have the same care one for another.
I Co 14:12, Even so ye, forasmuch as ye are zealous of spiritual gifts, seek that ye may excel to the edifying of the church.
I Pe 4:10, minister the same one to another
Growth of Christians and the Work of God
Ep 4:11-12, And he gave some, apostles; and some, prophets; and some, evangelists; and some, pastors and teachers; For the perfecting of the saints, for the work of the ministry, for the edifying of the body of Christ:
We are to use the gifts God has given us, Mt 25:14-30; I Pe 4:10
– Lu 16:10, must be faithful in little as well as much
3) The Gifts Are Useless If Not Exercised in Love
I Co 12:31-13:8
I Co 12:31, covet (earnestly desire) the best gifts (not one in particular)
– charity follows the education on the gifts
– the more excellent way is LOVE
Love Has Been Given to All Christians, the greatest gift
– Ro 5:5, because the love of God is shed abroad in our hearts by the Holy Ghost which is given unto us
– Ga 5:22, But the fruit of the Spirit is love
Ro 12:6-10, love follows the listing of the gifts
Ep 4:10-16, love follows the listing of the offices using the gifts
I Pe 4:8-11, charity precedes a treatise on gifts
Jn 13:34-35, the greatest commandment
Walk Through I Co 13:1-8
Ways that the members can care one for another. (read through these)
Ro 12:10, 15; Gal 5:13; 6:2; Eph 6:18; Heb 13:3; I Pe 3:8; I Jn 3:16-17
The Gifts (some temporary, I Co 13:8; II Co 12:12; He 2:3-4)
1. Word of Wisdom (speech full of God's wisdom) – practical application of knowledge
– practically judge the gray areas (willing to share it with those that need it, "word")
We're all to ask for wisdom (Co 3:16; Jas 1:5), but different than the gift of wisdom
– Paul desired that all have spirit of wisdom, Ep 1:17
This Gift Needed in Spiritual Leaders
– Ac 6:1-10, this gift needed in the first deacons
– Ac 6:10, Stephen spake with wisdom
– 1Co 2:13 Which things also we speak, not in the words which man's wisdom teacheth, but which the Holy Ghost teacheth; comparing spiritual things with spiritual.
God's wisdom described:
– Jas 3:17 But the wisdom that is from above is first pure, then peaceable, gentle, and easy to be intreated, full of mercy and good fruits, without partiality, and without hypocrisy. (walk through these attributes)
This gift given to help others (purpose of gifts -edification/care)
– those that are saved see I Co 1:17; 2:6, understand application of Scripture to their situations and problems
2. Word of Knowledge – arrange truth and content of Scripture (insight into Scripture)
– extra-Biblical knowledge ceased, I Co 13:8
– "word" – it must be spoken through teaching or preaching
We Should All Be Increasing Our Knowledge:
– 2Co 8:7, Therefore, as ye abound in every thing, in faith, and utterance, and knowledge
– Php 3:8, Yea doubtless, and I count all things but loss for the excellency of the knowledge of Christ Jesus my Lord
– Col 1:10 That ye might walk worthy of the Lord unto all pleasing, being fruitful in every good work, and increasing in the knowledge of God;
– II Pe 3:18 But grow in grace, and in the knowledge of our Lord and Saviour Jesus Christ.
Knowledge Can Puff Up
– 1Co 8:1, Now as touching things offered unto idols, we know that we all have knowledge. Knowledge puffeth up, but charity edifieth.
Knowledge Is For One Another (purpose of gifts: edification/care)
– Ro 15:14, And I myself also am persuaded of you, my brethren, that ye also are full of goodness, filled with all knowledge, able also to admonish one another.
– to help others know more about God and His Word
Those Who Have This Gift Will Be Serving (Jas 1:22-25)
– Jas 3:13 Who is a wise man and endued with knowledge among you? let him shew out of a good conversation his works with meekness of wisdom. (ability to share knowledge in meekness)
3. Faith – vision, confidence, boldness, optimism
– Defined in He 11:1
– He 11:6, all Christians must have it and cannot please God without it (see II Co 8:7)
– this faith is not saving faith (can't be a Christian without faith in the Lord)
– I Co 12 is written to NT churches
– our faith is increased by hearing God's Word (Ro 10:17)
– Ac 6:5, 8, Stephen had it
– Ac 11:22-24, Barnabus had it
– Ro 4:19-20, Abraham had it (staggered not at the promise)
Power:
– Ep 6:16, the shield of faith quenches Satan's darts
– He 11:33-37, the power of faith in good and bad circumstances
– Ro 12:3, the measure of faith; Ro 12:6, proportion of faith
– He 13:7, congregation to follow the "faith" of their leader (rule), as he looks ahead
– Jas 2:5, more likely in those not wealthy
Purpose:
– Phm 5-7, encourages (refreshes) others
Faith Is Seen Through Action
– Mark 2:5, faith can be seen in moving forward (action)
– I Th 1:3, "work" of faith (see Jas 2:17-18)
– He 11:4 (offered), 7 (prepared), 8 (obeyed), 17 (offered), 27 (forsook)
4. Healing and 5. Miracles
The Bible prophesied of great signs and wonders in the last days, but they were for the purpose of deception (see Matt 24:24; Mk 13:22; II Th 2:9; Rev 13:1-15).
Wonderful works do not prove that one is of God, Deu 13:1-3; Mat 7:21-23.
Satan can appear as an angel of light, II Cor 11:14-15.
The signs – healing, miracles, tongues
– see Mark 16:17-20; Act 2:22; I Cor 1:22; 14:22)
– were of the apostles (Act 2:43; 5:12; II Cor 12:12; Heb 2:3-4; Rev 2:2)
They were to authenticate the message to the Jews (see Mt 10:1-8, "house of Israel"). If they were to be done by all, Paul could not have used them as authentication of his apostleship in II Co 12:11-12. There were only 12 apostles (Rev 21:14).
Healing/Miracles
The only names associated with the words "healing", "miracle", or "sign" in the New Testament are: – Jesus; 12 disciples (apostles-Peter mentioned by name)
– They were given to the apostles by Christ, Mt 10:1-8; Lk 9:1-6.
– Stephen (Ac 6:8); Philip (Ac 8:6,13) ; Paul (Ac 14:9-10; 15:12; 19:11; 28:8); Barnabus (Ac 15:12). Philip and Stephen had hands layed on them by the apostles in Acts 6:6, and Barnabus and Paul had hands laid on them by the apostles in Acts 13:3.
John the Baptist did no miracles, Jn 10:41.
The apostolic gifts were unmistakeable and "faith" in the one being healed was not a factor
– see Acts 3:1-8; 5:12-16; 9:40; 19:11-12; 20:9-12
– see "every one" and "all" in Matt 4:23-24; 8:16; 9:35; 12:15; 15:30; 19:2; Lk 4:40; 6:17-19; and Acts 5:16
The apostles' gifts began to fade even before Paul died (see I Tim 5:23; II Tim 4:20).
God is still a miracle-working God, and still heals in answer to prayer, when it is His will, but there are none today with the apostolic "gift" of healing.
Physical healing is not part of the (Ex 23:25; Is 53:5; I Pet 2:24) atonement. Sometimes it is God's will for His children to suffer; see Job 2:1-7; Rom 5:3; II Cor 11:30; 12:7-10; I Pe 1:6-7; 4:12-13; 5:10.
6. Prophecy – to proclaim the Word of God (see Je 1:9; Ac 28:25; II Pe 1:20-21); and foretell the future (see Ac 11:27-30; 21:11-14)
– Nu 12:6-8, special office with God (test Deu 18:20-22)
– ended: I Co 13:8; Ep 3:5; Re 22:18-19
John Baptist's father the first in NT to prophecy: Lu 1:67-
John Baptist was next, Lu 1:76; 7:26-28
Anna, Lu 2:36
Jesus Christ, Lu 24:19
Agabus, Ac 11:27; 21:10
Barnabus, Simeon, Lucius, Manaen, Saul, Ac 13:1
Judas, Silas, Ac 15:32
Twelve converts of John, Ac 19:6
virgin daughters of Philip, Ac 21:9
the 8 apostles who wrote the NT:
– Luke-28%, Paul-28%, John-19%, Matthew-13%, Mark-9%, Peter-2%, James-1%, Jude-0.3%
the Apostle John (the last in church age), Re 1:3; 10:11; 22:18-19
two witnesses of the tribulation period, Re 11:3-6
Ac 2:17-18, there will be a return of prophecy in the tribulation
I Co 11:4-5, guidelines for men and women prophets and the covering of their heads
I Co 14:29-32, to speak by two or three, and prophets to judge prophets
Today's counterpart is preaching (proclaim Scripture to change lives)
– to teach and comfort, I Co 14:31
– Ac 6:4, the leaders of the first church knew that the ministry of Word a priority
– I Co 1:18, power of God to saved
– Co 1:27-28, preach Christ
– I Ti 3:15, the church is the pillar and ground of the truth
– II Ti 4:2, preach the Word, be instant in all seasons
– Ti 1:9, holding fast the faithful Word
– Ti 2:1, 15, speak sound doctrine with authority
– He 13:7, those who have spoken unto you the Word of God
7. Discerning of spirits – judge the spirit (man's) behind actions and words
– Greek word for "judge" in 6:5 and 14:29 same as "discernment" in 12:10
He 4:12, the Word is a discerner of the thoughts and intents of the heart
– the supernatural gift no longer necessary?
– it was most likely a NT gift to discern if speakers of "God's Word" were of God or not
Today:
I Co 2:13-15, the things of the Spirit can only be discerned by saved ("spiritual") people, the Holy Ghost teacheth
– comparing = studying
He 5:12-14, "by reason of use", "exercised", the Word
("spiritual" based upon usage of Word, see I Co 3:1-2), we must become vs. 13, "skillful"
– we must know "the Book" to have discernment
– II Ti 2:15, study to be approved
– II Ti 3:16, "instruction"
– Ro 15:4, written for our "learning"
– Ps 119:7, "learned" thy judgments
– Ps 119:12, 26, 64, 68, 108, 124, 135, "teach me"
I Jn 4:1-3, we're to try the spirits based upon profession of Jesus and His person
– vs. 3, spirit of antichrist
– vs. 6, spirit of truth vs. spirit of error
Satan and His spirits: Ep 2:2, (I Co 2:12) prince of the power of the air, the "spirit"
I Ti 4:1, seducing (error) (must know the Word)
II Ti 1:7, fear (not from God)
8. Divers Kinds of Tongues and 9. Interpretation of Tongues
1) Every reference to the word "tongues" means "a language".
– see Acts 2:11; Rev 5:9; 7:9; 10:11; 11:9; 13:7; 14:6; 17:15
– It is the Greek word, Glossa, as found in I Cor 14
"Speaking in tongues" only occurred in Acts 2:6-11; 10:45-46; and 19:6.
2) They were a "sign" gift to confirm the Word, Mark 16:20, I Co 14:22.
Christ was speaking "unto the eleven" in Mk 16:14-17.
They were to cease (I Cor 13:8-12), along with prophecies and supernatural knowledge, after "that" which is perfect was complete (the Word of God – see Heb 2:3-4; Rev 22:18-19).
Jesus Christ and John the Baptist did not speak in tongues.
3) The purpose was to break language barriers so people could be saved (see Acts 2:41). If the Biblical "gift" of tongues is present today, why do fervent, spiritual missionaries (even Pentecostal ones) have to spend years learning new languages?
4) Tongues cannot be evidence of the filling of the Holy Ghost, because Tongues Is a Gift
– Gifts are given, not "learned", I Cor 12:8-11.
– It is wrong to ask for or "covet" the gift of tongues (see I Cor 12:28-31), where tongues is the least of the gifts, and not every believer was to receive the gift of tongues.
– in Acts 4:8, 31; 9:17-18; 13:9, 52, there was filling of the Holy Ghost but no tongues.
– The only passage in the church doctrinal books (Romans through Philemon) that exhorts Christians to be filled is Eph 5:18, and tongues isn't in the entire book.
– The filling of the Holy Ghost was for preaching to the lost (see Acts 1:8).
– Christ foretold of the filling, and did not mention tongues (see Luke 24:49).
– In I Co 12:13, 27-30, all are baptized by the Spirit but not all speak with tongues.
5) The only church speaking in tongues was Corinth, and they were carnal
– see I Cor 3:1-3; 4:18; 5:1-7; 6:1-8; 8:1-4; 11:18-22; etc; and the book was written as a rebuke (see II Cor 7:8-9).
– tongues has been part of heathen worship for centuries.
6) God gave seven specific Biblical guidelines for speaking in tongues in churches.
– Most of the tongues speaking that occurs in charismatic churches today does not follow the guidelines. If the current practice breaks these guidelines, then it cannot be from God, for He never violates His own Word.
1) I Cor 14:21-23, a sign for unbelievers' benefit only (see I Cor 1:22, mostly Jews)
2) I Cor 14:26, for edification of others
3) I Cor 14:27, only two or three in a service
4) I Cor 14:27 (also vs. 23, "all"), take turns
5) I Cor 14:28, always an interpreter or keep silence
6) I Cor 14:33, 40, no confusion; decently and in order
7) I Cor 14:34-35, women not to participate in the churches
Charismatic Note: It is wrong to magnify and overly speak about the Holy Ghost, since the Bible said that He would not speak of Himself (see John 16:13-14).
10. Apostles, I Co 12:28; Ep 4:11
– There were only 12 apostles, Mt 19:28; Lu 6:13; Ac 1:26; Rev 21:14
– Paul Ro 11:13; I Co 15:9; Ga 2:8
Qualifications:
– Re 2:2, the early church had to try some that claimed to be apostles and were not
1) he must be called by Christ Himself, Lu 6:13; Ac 1:2; I Co 1:1; Ga 1:1
2) he was given the ability to work miracles, Mk 16:20; Ac 2:43; 5:12; II Co 12:12
3) he had to be a witness to the earthly life of Christ, Ac 1:21-22; He 2:3-4; I Jn 1:1
– I Co 9:1; 15:8 (Paul met this in God's own way)
4) he laid the foundation of the church, Ep 2:20
11. Teaching – make truth valuable for living
The gift of teaching is given in all three gifts passages (therefore very important)
– see Ro 12:7; I Co 12:28-29; Ep 4:11
1) Teaching Is Different From Preaching:
– Teaching (about the Bible) different from preaching (proclaiming the Word)
– see Mt 11:1; Ac 5:42; 15:35; 28:31
– II Ti 4:2-3, time will come (now) when people would want teaching (imparting information) and not preaching (to bring a decision in the hearer).
2) Teaching was an important part of the early church
– Ac 11:26; 18:11, 20:20, 27 (all the counsel); I Co 4:17
3) We're All To Teach Others
– Mt 28:19-20, We're all to teach new believers
– II Ti 2:2, We're all to teach others as we have been taught
– Deu 6:7; Ep 6:4, We're to teach the Word to our children
– He 5:12, We should all graduate from being taught to being a teacher of others
– this only happens as we learn the Word ("reason of use"),
II Ti 2:15 (study, rightly divide); I Ti 4:13, give attendance to reading
– Ps 119:99, we must meditate to gain understanding (I Ti 4:15)
– Ps 111:10; Ps 119:100, we understand more as we "do"
4) Teaching Others Is An Honour
– Ga 6:6, those that are taught are to take care of the teacher
5) Pastor to be a teacher
– I Ti 3:2, a bishop to be "apt to teach"
– I Ti 4:11, Timothy told to teach
– I Pe 5:2, feed the flock
6) Guidelines:
– I Ti 2:12, women not to teach men in authority position, but
– Ti 2:3-4, older women to teach the younger women how to live Biblically
7) Purpose of teaching (for those willing to study and make it interesting and helpful)
– Ep 4:12, to perfect the saints and edify the body
– II Ti 3:16, to instruct in how to live (Jas 3:13, must be an example of living)
– He 5:12-14, to help Christians mature (grow up) in their faith
12. Helps, I Co 12:25-28 (care one for another); Ro 16:1-2 (Phebe a helper of many)
1) Sacrificing for others:
Ro 16:3- 4, Greet Priscilla and Aquila my helpers in Christ Jesus, Who have for my life laid down their own necks: unto whom not only I give thanks, but also all the churches of the Gentiles.
2) Praying for others:
2Co 1:11 Ye also helping together by prayer for us
Ro 15:30, Now I beseech you, brethren, for the Lord Jesus Christ's sake, and for the love of the Spirit, that ye strive together with me in your prayers to God for me
3) Companion in the labour of others (fellowsoldier):
1Co 16:15-16, I beseech you, brethren, (ye know the house of Stephanas, that it is the firstfruits of Achaia, and that they have addicted themselves to the ministry of the saints,) That ye submit yourselves unto such, and to every one that helpeth with us, and laboureth.
Php 2:25 Yet I supposed it necessary to send to you Epaphroditus, my brother, and companion in labour, and fellowsoldier, but your messenger, and he that ministered to my wants.
Php 4:3 And I intreat thee also, true yokefellow, help those women which laboured with me in the gospel, with Clement also, and with other my fellowlabourers, whose names are in the book of life.
4) Meet others needs:
Php 2:25 Yet I supposed it necessary to send to you Epaphroditus, my brother, and companion in labour, and fellowsoldier, but your messenger, and he that ministered to my wants.
I Jn 3:17, But whoso hath this world's good, and seeth his brother have need, and shutteth up his bowels of compassion from him, how dwelleth the love of God in him?
5) Comfort to others:
Col 4:11 And Jesus, which is called Justus, who are of the circumcision. These only are my fellowworkers unto the kingdom of God, which have been a comfort unto me.
Ro 12:15, Rejoice with them that do rejoice, and weep with them that weep
Ga 6:2, Bear ye one another's burdens, and so fulfil the law of Christ.
Ecc 4:9-10, Two are better than one; because they have a good reward for their labour. For if they fall, the one will lift up his fellow: but woe to him that is alone when he falleth; for he hath not another to help him up.
Are We Caring For One Another?
Are We Helping One Another?
13. Governments, I Co 12:25-28 – administration
– the Greek word means to pilot or guide
– 1Co 11:1, Be ye followers of me, even as I also am of Christ.
– helping steer the church in the right direction, example, I Ki 12:7
– bishops/elders need this
14. Ruling, Ro 12:8 (leadership), rule with diligence (carefully and consistently)
– My Favourite Leader, Nehemiah (he must have vision), Ne 2:17-20
– I Th 5:12-13 (same Greek word), those that are over you in the Lord
– I Ti 3:4-5, 12, a bishop and deacon to rule his own house
– I Ti 5:17, elders that rule well
– also translated "maintain" in Ti 3:8, 14 (implying holding together through leadership)
– I Pe 5:2, take the oversight of the flock (watch over)
– Ac 20:28, overseers
Besides Ruling (leading), he must
– feed and be an example, I Pe 5:2-3
– servant (care for as shepherd), Mt 20:26
– caring, He 13:17, "watch for their souls"
– must be called of God and humble, Ex 3:10-11; I Sa 18:18
– must delegate, Ex 18:25; Ac 6:5
– The Congregations Responsibility to One That Rules:
– I Th 5:12-13, esteem very highly in love, know him
– I Ti 5:17-18, count worthy of double honour, take care of his needs
– I Ti 5:19, don't receive accusation but before 2 or 3 witnesses
– Heb 13:7, remember him, follow his faith
– Heb 13:17, obey him, submit
15. Ministry (service; serving), Ro 12:6-7; I Pe 4:11 – to serve others in love
– The word used for "deacon", Php 1:1; I Ti 3:8, 10, 12, 13 (ministers, servants)
Our Example of greatness is Jesus Christ (His measure of greatness is service):
– Mt 20:26-28, But it shall not be so among you: but whosoever will be great among you, let him be your minister; And whosoever will be chief among you, let him be your servant: Even as the Son of man came not to be ministered unto, but to minister, and to give his life a ransom for many.
– Ro 16:1, Phebe was a servant of the church
Ministering is a labour of love (that is the motive):
– Ga 5:13, by love serve one another
– He 6:10, For God is not unrighteous to forget your work and labour of love, which ye have shewed toward his name, in that ye have ministered to the saints, and do minister
Ministering is a gift for others:
– I Pe 4:10-11, As every man hath received the gift, even so minister the same one to another, as good stewards of the manifold grace of God. If any man speak, let him speak as the oracles of God; if any man minister let him do it as of the ability which God giveth
Ministering is serving alongside:
– Co 1:7, Epaphrus, fellowservant, a faithful minister;
– Co 4:7, Tychicus, faithful minister and fellowservant
Ministering is giving to others:
– II Co 9:1, 5, 6-8, includes giving in response to needs
– Php 2:25, Yet I supposed it necessary to send to you Epaphroditus, my brother, and companion in labour, and fellowsoldier, but your messenger, and he that ministered to my wants.
Ministering is not just physical needs:
– II Ti 1:16-18, Onesiphorus, he oft refreshed me, he sought me out very diligently, he ministered unto me
One with this gift will not be able to help themselves:
– 1Co 16:15, I beseech you, brethren, (ye know the house of Stephanas, that it is the firstfruits of Achaia, and that they have addicted themselves to the ministry of the saints,)
– "His Name is John" illustration
16. Exhortation, Ro 12:6-8 – encourage and comfort/consolation; beseech (beg to do right)
We're all to exhort one another
1Th 5:11 Wherefore comfort yourselves together, and edify one another, even as also ye do.
Exhortation is one of the reasons for assembling
Heb 10:25 Not forsaking the assembling of ourselves together, as the manner of some is; but exhorting one another: and so much the more, as ye see the day approaching.
Exhortation should go on all week
Heb 3:13 But exhort one another daily, while it is called To day; lest any of you be hardened through the deceitfulness of sin.
Paul sent Tychicus because he knew how to comfort hearts
Ep 6:21-22 But that ye also may know my affairs, and how I do, Tychicus, a beloved brother and faithful minister in the Lord, shall make known to you all things: Whom I have sent unto you for the same purpose, that ye might know our affairs, and that he might comfort your hearts.
Co 4:7-8 All my state shall Tychicus declare unto you, who is a beloved brother, and a faithful minister and fellowservant in the Lord: Whom I have sent unto you for the same purpose, that he might know your estate, and comfort your hearts;
The Bible should be used when exhorting
Ro 15:4 For whatsoever things were written aforetime were written for our learning, that we through patience and comfort of the Scriptures might have hope.
This is a gift given often to those that have suffered
2Co 1:4 Who comforteth us in all our tribulation, that we may be able to comfort them which are in any trouble, by the comfort wherewith we ourselves are comforted of God.
Exhortation is also establishing
1Th 3:2 And sent Timotheus, our brother, and minister of God, and our fellowlabourer in the gospel of Christ, to establish you, and to comfort you concerning your faith:
1 Th 2:11-12 As ye know how we exhorted and comforted and charged every one of you, as a father doth his children, That ye would walk worthy of God
Ac 14:22 Confirming the souls of the disciples, and exhorting them to continue in the faith, and that we must through much tribulation enter into the kingdom of God.
Exhortation helps prevent being hardened by sin
(those that isolate themselves become hardened)
Heb 3:13 But exhort one another daily, while it is called To day; lest any of you be hardened through the deceitfulness of sin.
17. Giving, Ro 12:6-8 – motivated to share in others' needs
– Jesus said, Ac 20:35, It is more blessed to give than to receive.
– 2Co 8:5, (churches at Macedonia an example): And this they did, not as we hoped, but first gave their own selves to the Lord, and unto us by the will of God.
1) With simplicity, Ro 12:8; Mt 6:1-2
2) Responsively, (when a need is known), Ro 12:13 Distributing to the necessity of saints
– I Jn 3:17, read
– Pr 3:28 Say not unto thy neighbour, Go, and come again, and to morrow I will give; when thou hast it by thee.
– Jas 2:15, If a brother or sister be naked, and destitute of daily food, And one of you say unto them, Depart in peace, be ye warmed and filled; notwithstanding ye give them not those things which are needful to the body; what doth it profit?
– Ep 4:28 Let him that stole steal no more: but rather let him labour, working with his hands the thing which is good, that he may have to give to him that needeth.
3) Sacrificially, II Cor 8:2-4, Lord commends church that gave "beyond their power"
– loving will lead to giving, Jn 3:16; Ga 2:20; Ep 5:25
– Giving Should Cost Us Something, I Chr 21.24; Mal 1:13-14
– Mk 12:42-44; Lu 21:2-4, Jesus commended widow who gave all
4) Lovingly, Giving tests sincerity of love (natural outgrowth), II Cor 8:4, 8; 9:1
– 1Co 13:3 And though I bestow all my goods to feed the poor, and though I give my body to be burned, and have not charity, it profiteth me nothing.
– "ministering to the saints" in 8:4 and 9:1
– don't give, don't love God
5) Bountifully, II Co 9:6; liberally – I Co 16:3
– II Co 8:2, 7 "abound"; II Co 9:13 "liberal"
– Pr 11:25, The liberal soul shall be made fat: and he that watereth shall be watered also himself.
– Pr 22:9, He that hath a bountiful eye shall be blessed; for he giveth of his bread to the poor.
6) Cheerfully (Joyfully), II Cor 9:7; 8:2
– Gen 47.25, heathen gladly gave Pharoah 1/5 for saving them,
– what about us who are saved from Hell?
7) Confidently, God blesses in proportion to our faith,
– II Cor 9:8,
– Lu 6:38, Don't be afraid to step out (our ill on next page); Pro 11:25
– treasure in heaven
18. Mercy, Ro 12:6-8, with cheerfulness (because it brings joy)
(compassion and pity for those in need)
1) God is our example of mercy:
Lu 6:36 Be ye therefore merciful, as your Father also is merciful. (II Co 1:3, Father of mercies)
– Lam 3:22, God's mercy has nothing to do with the merit of those receiving it
– Mic 7:18, God delights in mercy
– Ti 3:5, mercy led God to salvation
2) All Christians are to have mercy:
Col 3:12 Put on therefore, as the elect of God, holy and beloved, bowels of mercies, kindness, humbleness of mind, meekness, longsuffering;
Jas 3:17 But the wisdom that is from above is first pure, then peaceable, gentle, and easy to be intreated, full of mercy and good fruits, without partiality, and without hypocrisy.
3) Mercy will result in local church unity:
1Pe 3:8 Finally, be ye all of one mind, having compassion one of another, love as brethren, be pitiful, be courteous:
4) Mercy should be in response to need:
Jesus had compassion/mercy when he say people in need – Mt 9:36 But when he saw the multitudes, he was moved with compassion on them,
Good Samaritan, Lu 10:29-37 And he said, He that shewed mercy on him. Then said Jesus unto him, Go, and do thou likewise.
1Jo 3:17 But whoso hath this world's good, and seeth his brother have need, and shutteth up his bowels of compassion from him, how dwelleth the love of God in him?
5) Mercy should motivate us to warn others of hell
Jude 21-23, it should motivate us to warn others of hell
II Co 5:11, Knowing therefore the terror of the Lord, we persuade men
6) Mercy should lead us to always forgive: (see God in Is 55:7; Jer 3:12)
Parable of unmerciful servant, Mt 18:33 Shouldest not thou also have had compassion (same Greek word as mercy) on thy fellowservant, even as I had pity (same Greek word as mercy) on thee?
19. Evangelist, Ep 4:11-12, Ac 21:8; II Ti 4:5 (church planter or preacher of the good news in church) – evanglistes
– from the words "eu", good and "angelos", which means angel or messenger
We're all to preach to everyone:
Mk 16:15, preach the gospel (evangelion) to every creature
We're to preach everywhere:
Ep 6:15, our feet are to be shod with the preparation of the gospel (evangelion) of Christ
Being preachers should control our testimony:
Php 1:27, Only let your conversation be as it becometh the gospel (evangelion) of Christ: that whether I come and see you, or else be absent, I may hear of your affairs, that ye stand fast in one spirit, with one mind striving together for the faith of the gospel
Some are sent for the purpose of preaching the gospel in other places
(we call them missionaries), Ac 13:1-3
Ro 10:15, And how shall they preach, except they be sent? as it is written, How beautiful are the feet of them that preach the gospel (evangelizo) of peace, and bring glad tidings of good things!
Philip (Ac 21:8, Caesarea) planted churches by preaching in cities:
Philip Ac 8:12, preaching things concerning the kingdom of God
Ac 8:35, preached unto him Jesus
Ac 8:40, preached in all the cities (planted churches), settled in Caesarea
– Ac 21:26, disciples of Caesarea
Timothy was told to do the work of an evangelist:
II Ti 4:5, But watch thou in all things, endure afflictions, do the work of an evangelist
– preach so as to establish a church
20. Pastor – Ep 4:11-12
– His Calling, Ac 20:28, the Holy Ghost hath made you overseers
His Titles
Pastor, Ep 4:11-12, poimen {poy-mane'}
– translated "shepherd" in all other NT passages, ie. Heb 13:20; I Pet 2:25)
Bishop, Php 1:1 (officers of the church); I Pe 2:25, episkopos {ep-is'-kop-os}
– I Ti 3:1, "office" of a bishop
– translated "overseer" in Acts 20:28
– is also a shepherd, I Pe 2:25
Elder, I Ti 5:17, presbuteros {pres-boo'-ter-os}
– same as bishop/overseer, see Ac 20:17-28; Ti 1:5-7
– same as shepherd/pastor, see Ac 20:17, 28
– I Pe 5:1-4, vs. 2, poimaino poimnion, "feed the flock"
vs. 2, episkopeo, "taking the oversight"
His Qualifications
– I Timothy 3:1-7
– Titus 1:6-9
His Ordination
– Act 14:23, ordain elders in "every" church
– Tit 1:5, ordain elders in "every" city
– (Notes at end of II Tim and Tit, Timothy and Titus were ordained bishops)
– Act 13:2-3, laid hands on missionaries
– I Ti 4:14, laying on of the hands of the presbytery (council of elders)
His Responsibilities
(summarized in I Pe 5:2-3: feed, oversight (lead, care), ensample)
– Feed – Preach & Teach the Word (as Shepherd/Pastor)
– Ac 20:27, all the counsel of God
– Ep 4, perfecting of the saints, the work of the ministry, the edifying of the body of Christ, speaking the Truth in love
– I Ti 3, apt to teach
– I Ti 5:17, labour in Word and doctrine
– II Ti 4:2, preach the Word – instant in season, out of season, reprove, rebuke, exhort with longsuffering and doctrine
– Ti 1, holding fast the faithful Word, exhort and convince gainsayers
– Ti 2, speak the things which become sound doctrine
– Oversee/Lead (as Overseer/Bishop)
– Jn 10, go before, give life for, protect, know the sheep
– II Ti 2, commit truth to faithful men
– II Ti 4, reprove, rebuke
– Ti 2, rebuke with all authority
– Care For (as Shepherd/Pastor)
– Jn 10, go after the wayward
– Ti 1, steward of God (accountable)
– I Ti 3, hospitable, take care of the church
– He 13:17, watch for their souls, do it with joy
– Be An Example (as Elder)
– I Ti 3, blameless, vigilant, sober, good behaviour, no stricker, not greedy, patient, not a brawler, not covetouhouse in subjection, not prideful, not a novice, good report without
– I Ti 4, word, conversation, charity, spirit, faith, purity, exercise self unto godliness, no man despise him
– I Ti 6, flee riches, follow righteousness, godliness, faith, love, patience, meekness
– II Ti 4, do the work of an evangelist
– Ti 1, not self-willed, not soon angry, just, holy, temperate
– Ti 2, pattern of good works, gravity, sincerity, sound speech
His Authority
– Rom 12:8, he that ruleth
– I Th 5:12-13, over you in the Lord
– I Ti 3:4-5, rule
– I Ti 5:17, elder to rule
– Tit 2:15, all authority
– Heb 13:7,17,24, have the rule over (submit to him)
The Congregations Responsibility to Him
– I Th 5:12-13, esteem very highly in love, know him
– I Ti 5:17-18, count worthy of double honour, take care of his needs
– I Ti 5:19, don't receive accusation but before 2 or 3 witnesses
– Heb 13:7, remember him, follow his faith
– Heb 13:17, obey him, submit to him
Recommended Posts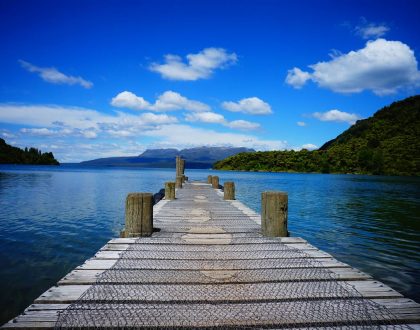 August 04, 2017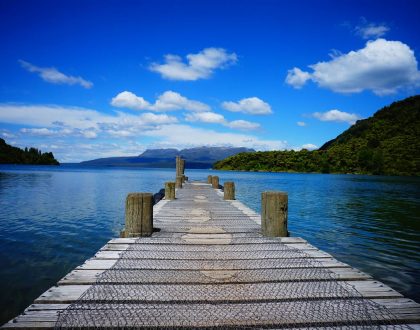 August 04, 2017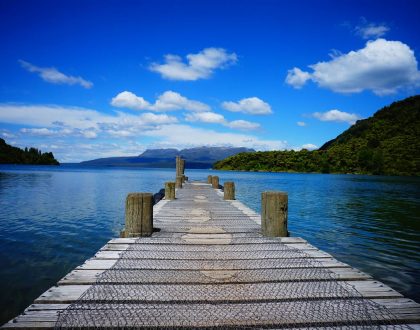 July 24, 2017